"We're pleased to have Thrive Media Group on board as a Google partner. They have the product knowledge, advanced technology and insight needed, to create and optimise Google Ads campaigns for their customers."
---
In Beta for better campaigns.
Right now, ClickCompanion is in beta, which means that you can try all free and premium features today. Get instant recommendations to improve PPC campaigns, search visibility and website performance.
---
Works for agencies and freelancers too!
Manage multiple accounts efficiently. Unlike campaign automation tools, ClickCompanion is informative but not invasive. We'll notify you of important issues and suggest next steps. Imagine knowing exactly when a client's website's gone down so you can pause campaigns straight away!
Join our Beta version for Free!
Be in the know.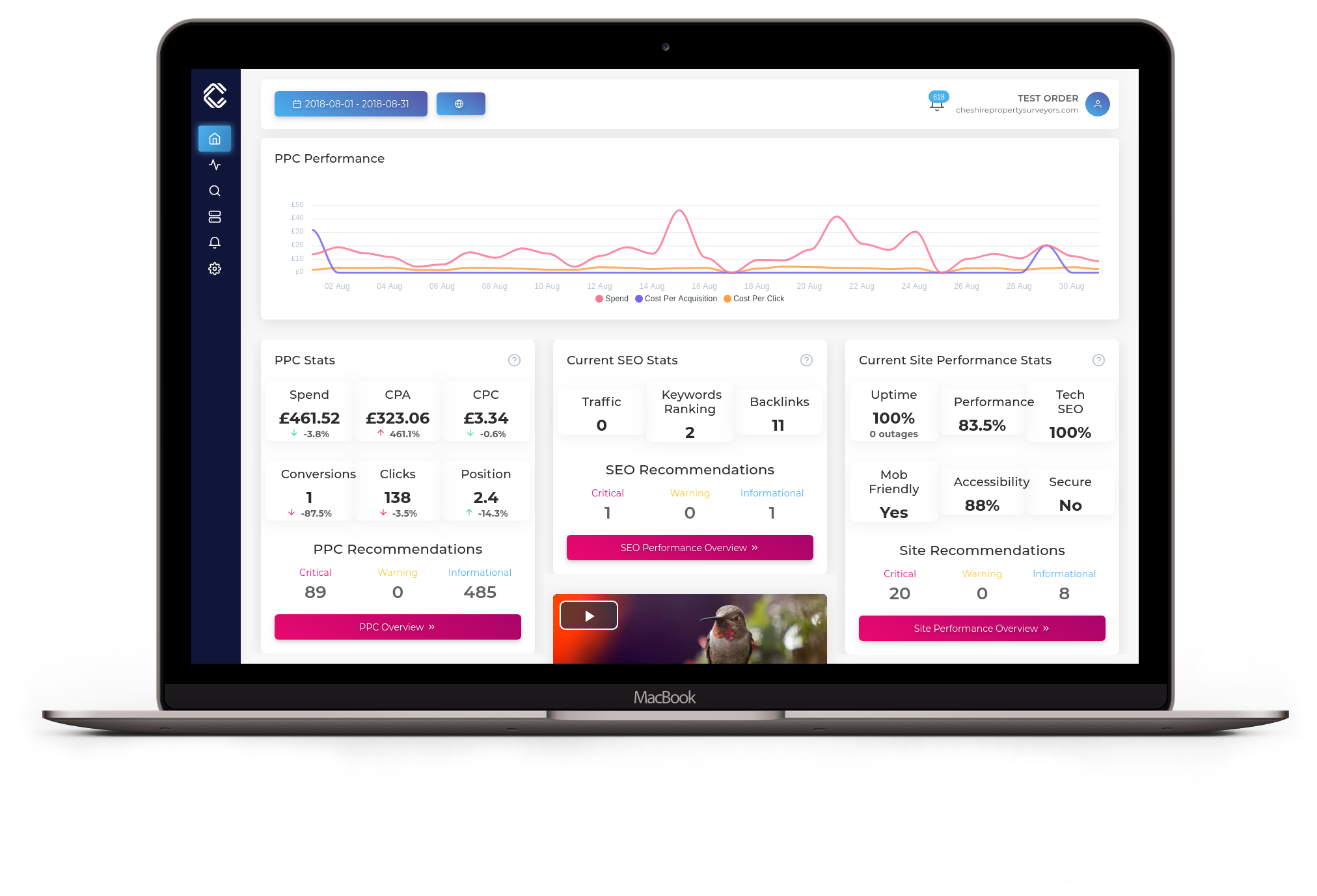 attach_money
Uncover PPC, SEO and website issues.
Do you know what keywords are wasting money? Or what website issues are affecting conversions? Your ClickCompanion does.
search
Reveal competitor keyword strategies.
Gain a competitive edge by understanding your competition's keyword strategy and how you can improve your campaigns.
web
Learn what makes your customers click.
Whether there's an issue to be fixed or a new ad to be used, ClickCompanion will guide you towards the most conversions and highest ROI.
Super simple setup
filter_1
Create a ClickCompanion Account
Sign up with your information.
filter_2
Link your Google Account
Authorise access to your Google Account.
filter_3
Your account is now ready
Your account is now setup and you can set your alerts for monitoring.